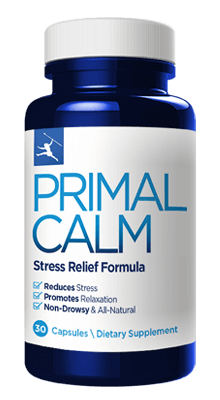 Primal Nutrition

Natural and Anxiety Stress Relief
Is everyday stress making you crazy? We hear you! It's a common issue with today's modern society; however with Primal Calm you get back to basic.
Stress depends on our lifestyles, but it is also influenced through our nutrition. Primal Calm (formerly Proloftin) contains the nutrients that have been proven to reduce the effects of stress. This supplement is all-natural and requires only 2 easy-to-take capsules per day to obtain stress-reducing nutritional support. L-theanine, Magnolia Bark, and other ingredients make up this patented blend of effective stress fighters!
Phosphatidyl Serine has been called the "Anti-Stress Superstar".
L-Theanine has been shown to reduce psychological and physiological stress responses.
Learn More