Primal Flora by Mark Sisson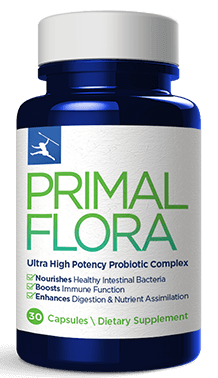 Primal Nutrition

Primal Flora - The Ultimate in Probiotic Blends
Our ancestors ate dirt. This sounds counter-intuitive considering we wash everything nowadays, but dirt is rich is healthy flora that help us build immunity, digest food, and manage our weight. Primal Flora is an easy solution to this lack of friendly bacteria, containing the most important probiotics needed for proper body balance in just one capsule per day.
Learn More
Probiotics may help to restore and maintain friendly bacteria colonies that were depleted by stress, antibiotics and current or past gastrointestinal.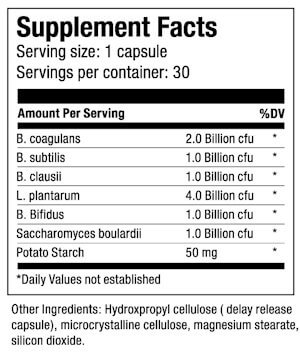 Helps with Supporting the Immune System
Probiotic 10 Billion CFU'S
Primal Flora Does Not Require Refrigeration
Formulated to Improve Your Digestion
Helps Keep you Regular
Primal Flora Customer Reviews

Please feel free to submit your own review of this product.
Advantages and Disadvantages
Pros of Primal Flora
Since October 2006, Mark Sisson has been publishing on MarksDailyApple.com, a free blog that offers health articles, a weekly newsletter, and a thriving support forum with over 375,000 followers.
Mark conducts seminars on the Primal Blueprint way of life, including "PrimalCon" retreats in California.
Mark Sisson is a former world-class endurance athlete who has been promoting ancestral health principles and related recipes. Amazon.com shows his books rating at 4.5 or higher, including the best-seller of The Primal Blueprint in 2009.
The Primal Blueprint is a lifestyle philosophy that includes diet and exercise, as well as community support and supplements to assist in weight loss, restore energy and achieve peak performance.
Primal Blueprint offers a 30-day money-back customer guarantee that will refund your original purchase price.
Order auto-ship and get free shipping.
Primal Blueprint operates in Malibu, CA, and the website was established in 2009 (15 yearsago).
Cons of Primal Flora
Looking at the website, it's unclear what the shipping fee is for US domestic or international rates.
Primal Flora is not available at local retailers and must be ordered online.
There is no mention on the website if ingredients are grown with ecologically friendly cultivation methods or practices Good Manufacturing Practices (GMP) regulations.
Ingredients are not certified organic or non-GMO (genetically modified organisms).
Our Recommendation:
Primal Nutrition offers packages with several products that help you save up to 40% off if you bought the items individually.